ROCKFORD (WREX) — Warm and sunny days are here again, so enjoy another warm late October day tomorrow! Rain and cooler temperatures by midweek.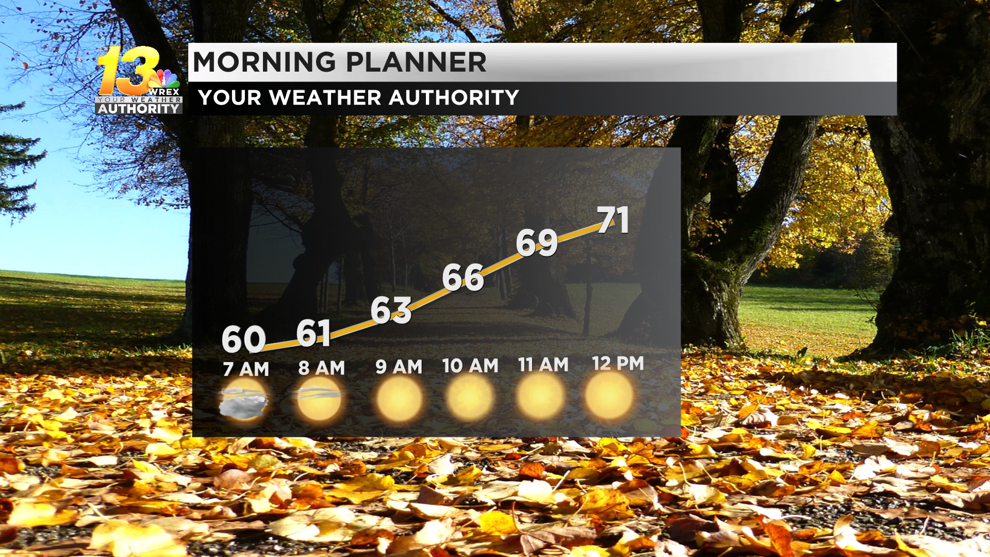 After a calm night, with some clouds in the sky, temperatures will rise to the low to mid-sixties for the day. Another warm day will follow, with temperatures in the high 70s and possibly in the 80s again.
The only difference is the occasional cool breeze from the south at 35-40 mph. Some clouds may appear in the afternoon before the next weather system.
Thanks to the low pressure system, the next rainfall will return to the temperature suitable for the season. Rockford will remain dry Monday morning, but cloudiness is expected to persist.We'll be on the warm side of the low on the day, so warmer temperatures and stronger winds are expected on Monday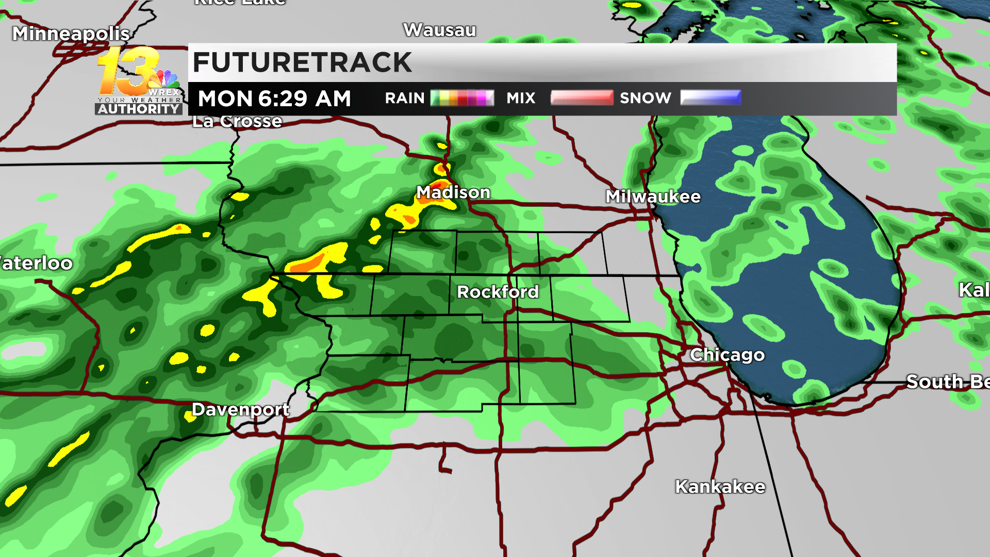 A cold front will roll in from Tuesday morning, bringing scattered showers to the region through Tuesday morning and into Wednesday morning.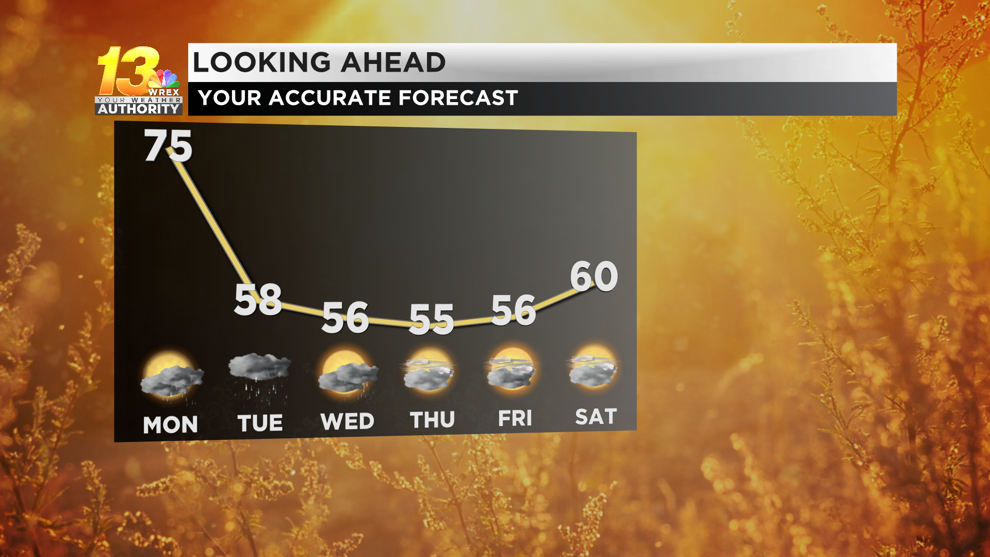 As this system moves east, it settles in more seasonal temperatures in the late 50s and early 60s, with mostly clear skies.