put an old spin on things
A large vase is the most unmissable delicacy. After a week of Super Sundays, Real Monday Night Football (Keys & Gray version, Natch) and two nights of Big Cup VAR controversy, The Fiver descended the Salt Tears Arms on Thursday night to enable new smartphone alerts. did. get nervous. Arsenal lost to PSV. Somewhat interesting. Manchester United beat FC Sheriff 3-0. Hmm. How would the self-proclaimed world's most advanced content distribution machine take up social media's disgraceful agenda? And, as they say, go viral. The answer isn't Cristiano Ronaldo scoring, but getting on the showboat in a way that Darcy Bussell would have been proud of before Antony hung up his slippers.
The clock ticked 37 minutes and the Big Reds were still level with the Moldovan crack outfit when Casemiro played the ball to the right of his compatriot. With Sheriff defender Patrick Kuposzo watching in Indiana Jones and market swordsman style, Antony slammed his 360 like lightweight puma Tony Hawk on his 3, caressing the ball with his right foot. times. He then hooked a pass to Casemiro but missed. Not because Antony resurrected Garrincha's bow-like magic, Denilson's candy lollipop, or Carlon's seal dribble ghost. No, it was left to the stern-faced football men to provide real entertainment. "Ridiculous," exclaimed Robbie Savage. "Shame. He leaves the ball out of play."
Savage seemed to ignore that the 57-year-old Casemiro might have made a decent attempt on a through pass had he been running a little faster. However, summary judgment was handed down. Now was the time for the old pros to preach. "I don't think it's skill or entertainment. It's just clowning," Paul Scholes, the football critic's answer to Percy Sugden, said perhaps Lord Ferg's face was Peter Schmeichel's Tig at the time. I remember Nani talking to me when I was blushing more than anything.
Eric ten Hag was not very happy, although he settled well into the role of the Puritan disciplinarian, showing that Ronaldo was the boss. "As long as it works, I'm fine with it," he shrugged. "But if it's trick by trick, I'll correct him." Pretty adept at taking the steam off the type Farago that he did against all the later bosses. "We're known for our art. I'm not going to stop getting where I am," he shivered on Instachat.
quote of the day
"For many in underrepresented or minority communities, most of the last 50 years have been a depressing cycle of promise, rising hopes and disappointments. To avoid being the latest entry in the catalog of missed opportunities of the year, we need to make the right choice: We missed 6 of our 8 diversity goals.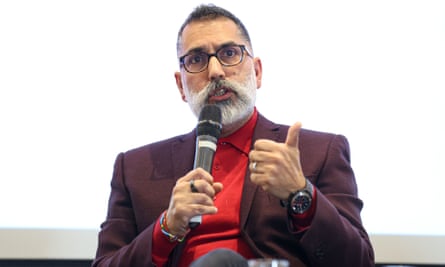 Recommended vote
Big Website will be shortlisted for the upcoming FSA Awards alongside David Squires, Suzanne Wrack, Barney Ronay and Football Weekly. If you want to vote for them, you can do so here.
Recommended listening
The latest Football Weekly Extra podcast is here now.
five letters
"I'm here to swear not to watch the Human Rights World Cup. I don't blame anyone for doing so, but I encourage you, dear readers, to skip it too." I love football and I think it can be a huge force for good to bring people together.It hurts my heart to see it corrupted by class and corrupted by capitalism. It hurts…not to mention the human toll that is exponentially greater than any tragedy we've ever seen in a game."Perspective" – Jason Paliboda.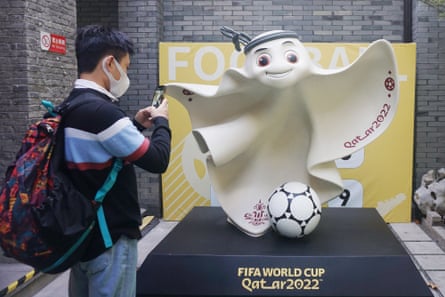 "Re: Yesterday's Fiber. All this 'VAR is ruining the game' nonsense that the correct outcome determined within the laws of the game led to conclusions unpopular with partisan fans." Just for a reason, punters and pundits use VAR for movie previews. Like when they kill the dog at the end and the audience votes to keep the dog alive. Maybe you should "ask the audience" or "choose an ending" in real time. Or you could put in a CGI download of him after the game for season ticket holders. The Bean Counter alters other historical facts we dislike for entertainment, such as Maradona '86 and Russia '18, the Tory party's final leadership battle when the Truss defeated Snak. OK, VAR might be right on the last one." – Brian James.
"I can't tell The Fiver what their priorities are, but enough about HRWC, Antonio Conte's tantrums and the Italian club that can't win anything. Invest a little more time in Southend United and Now struggling in the National League, the parent company has been shut down again, embargoed again, and facing more than 20 years of waiting for a new stadium with only three sides. This is real drama when compared to the premier league antics that you take up so much space in." – Jerry Stonestreet.
"I laughed while reading The Fiver yesterday! Imagine the real laughter! good Twenty years ago, but still…" – Colum Farrelly.
Send a letter to the.boss@theguardian.com. You can also tweet The Fiver at @guardian_sport anytime. Today's letter winners are… Brian James and Gerry Stonestreet, who have won the final edition of Inside Qatar by John McManus..
news, bit, bob
Pablo Mari says he feels lucky to be alive after being stabbed during a deadly supermarket attack in Milan. After a successful surgery to reconstruct two back muscles, he spends the weekend recovering in the hospital. "I was lucky today because I saw people die in front of me," said Mali, one of his six victims who were wounded and one died. said.
Qatar's organizers of the HRWC praised a group of players for raising awareness of the issue in response to Australia's criticism of its treatment of migrant workers, acknowledging that "no country is perfect".
Arsenal beat FC Zurich 3-1 to top the Women's Big Cup group. "You have to remember that 90% of her in our team still has a full-time job, so it was a huge honor for us to be here," said the Zurich manager. One Inca her Grings sighed. "It was clear that it was not a holiday."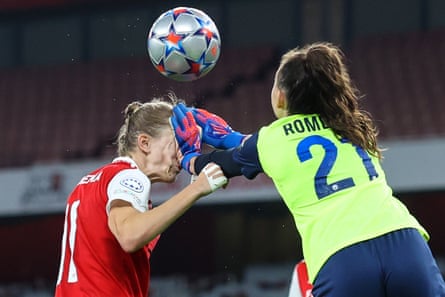 West Ham beat Silkeborg 1-0 to advance to the last 16 of the Tin Pot. Cologne, meanwhile, were still able to participate after he won 1-0 at Slovac, whose match was postponed until Friday afternoon due to fog.
Graham Potter is gearing up for a quick return to Brighton when Chelsea head south on Saturday afternoon. "Most people I've talked to [there] Thankfully they cooperated, but I'm not naive. I know it's not universal," he sighed.
Meanwhile, struggling Yeovil Town in the National League have appointed Mark Cooper as their new boss. "He's a manager I've looked up to for a long time," cheered Cooper Chairman Scott Priestnall.
Well done, he's 13 (or maybe 12)
The Wolves may not have won much on the pitch, but at least winger Adama Traoré is doing great socially. "As soon as we left, he was on the same level as us, so I thought I might actually win. in the video"But then he gave us two seconds and turned it off. Good thing he sucked us up."
Still want more?
"I was the first Brazilian at Arsenal. Highbury was great."
Jacob Steinberg thinks there's a way into the madness of Graham Potter's maverick Chelsea's wing-back strategy.
Stop whining, Max Rushden roars. It's time to celebrate the people doing great things in football.
Pick up 10 items to watch out for in the Premier League this weekend.
If that's your thing… you can follow Big Website on Big Social FaceSpace. And Instagram chat too!