Rockford (WREX) — Sunshine and warm temperatures continue through the weekend. Showers and thunder are possible early in the week.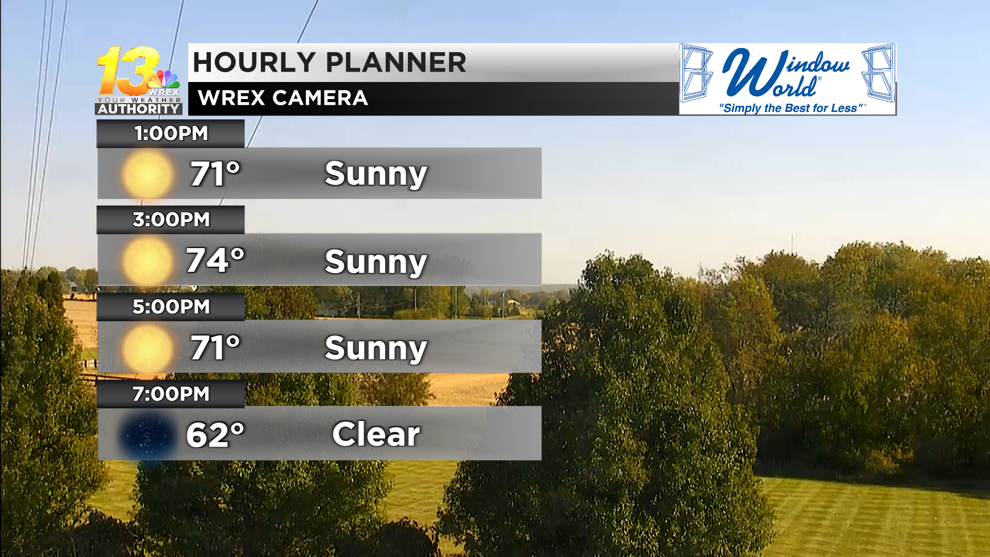 The warming trend continues today, with temperatures in the late 40s, early 60s and early 70s, and plenty of sunshine. Southerly winds with occasional breezes in excess of 30 mph expected this afternoon. These wind conditions will continue through the weekend.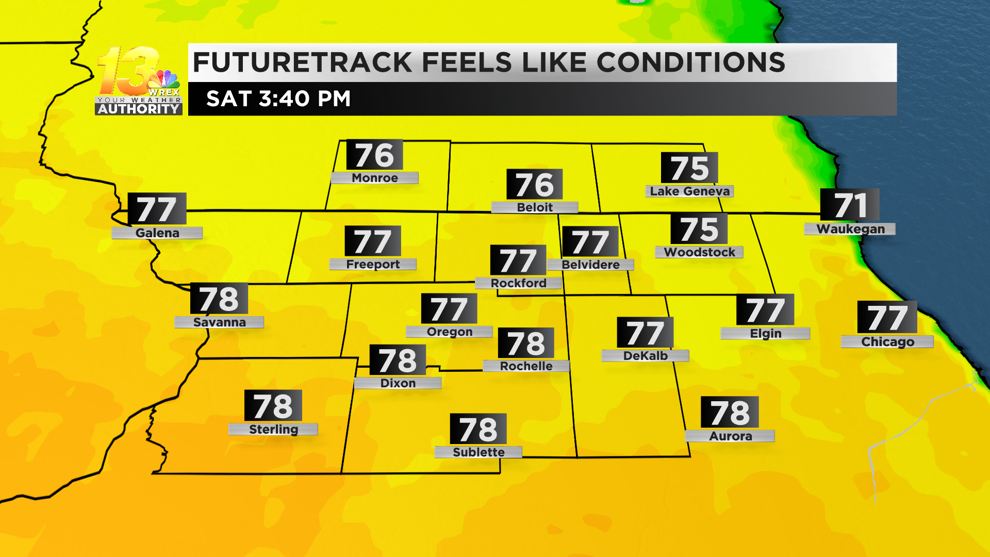 Hot temperatures, light breezes, and low dew points can make dry lead a fire hazard into the afternoon. Avoid unnecessary burns as these conditions will last until Sunday.
Temperatures will hit the 80s heading into the weekend, with high 70s on both Saturday and Sunday, with sunshine and breezes. Clouds will return late Sunday night as the next weather system enters the Midwest.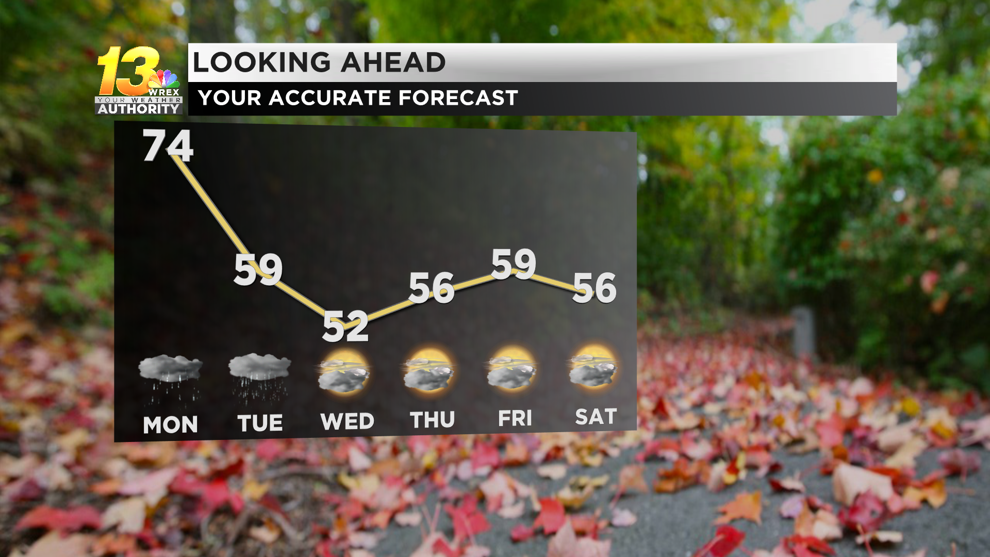 The scattered showers will move from Sunday night to Monday morning, but remain scattered in nature. Heavy showers will occur Tuesday afternoon through Wednesday morning.Temperatures will start dropping into the 70s and 50s from Tuesday to Wednesday