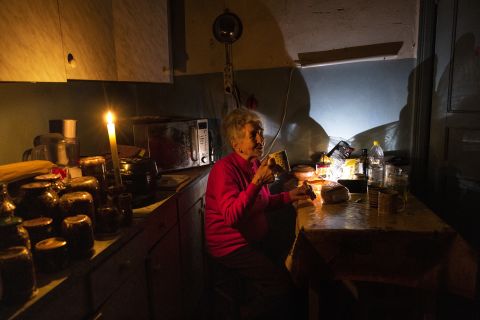 In recent weeks, Russia has attacked Ukraine's power distribution and heating networks, more than military bases and transportation hubs.
Winter is just weeks away and Russian missile and drone strikes are hitting thermal power plants, substations, transformers and pipelines. This resulted in gradual blackouts, water pump failures, and widespread internet outages.
"This is a terrorist act planned with the help of competent Russian energy experts and aimed at shutting down the Ukrainian energy system, i.e. achieving a complete blackout in the country. " said Oleksandr Kharchenko, CEO of the Energy Research Center in Kyiv, on Friday.
A strategy emerges: As Russian troops suffered losses from September to this month, pundits appeared in state media calling for Ukraine to plunge into a dark, freezing winter in retaliation. That seems to be the goal now.
Casualties were relatively few, but the damage was immeasurable. Power infrastructure is a decidedly static target, difficult to defend without the extraordinary array of regional defenses that Ukraine has sought from its Western allies.
Maxim Timchenko, CEO of energy company DTEK, said in a recent interview that Russia is very selective about its targets. He told his Ekonomichna Pravda that the strike was not aimed at generating capacity, but at the cogs of power distribution, namely switchgear and transformers, or the output equipment of thermal power plants.
Ukrainian authorities have clearly struggled this month to keep the list of necessary repairs from getting too long, with some infrastructure beyond repair.