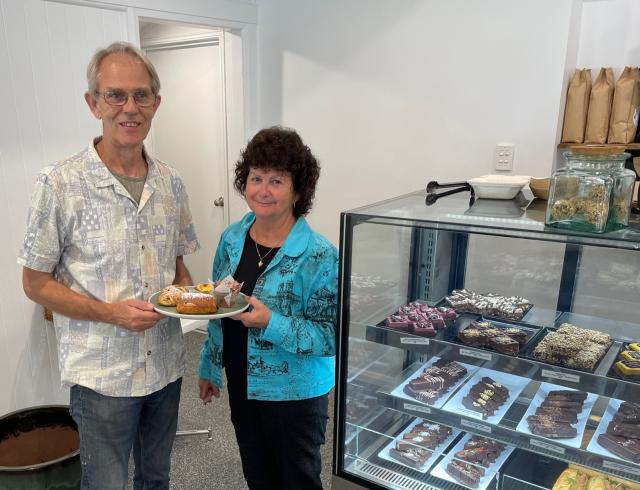 Gourmet lovers will be at the 2023 GourMay Mary Valley Festival on Saturday, November 5th at Amamoor Village Green.
From 5:30 pm to 8:00 pm, Busby Street comes to life as the Mary Valley Chamber of Commerce announces exciting plans.
Guests will be tempted by the excellent finger food menus offered by local businesses such as Busby Street Cafe, Taste of Croatia and Wild Vine Cafe. There is music in the background, raffles and his new GourMay Mary Valley t-shirt for sale.
Friends of Ama Moor will be in charge of the bar.
Chamber of Commerce President Janelle Parker said the chamber is breathing life into GourMay, a former Gympie area event that has struggled to grow after the coronavirus pandemic.
"Our aim is to revive the GourMay name and host a month-long series of events under the banner of GourMay Mary Valley," said Mrs. Parker.
"Agriculture and tourism are the two main drivers of the Mary Valley economy, and it makes sense to combine them to celebrate the region's farmers, producers and creators.
"Mary Valley is not a single product area. Our soil and climate allow us to grow a wide variety of things.
GourMay includes satellite events throughout Mary Valley, as well as agricultural workshops and presentations, dinners, lunches and picnics. All of these focus on food grown and produced in the region.
Mrs. Parker said the farmhouse is opening its gates, inviting visitors to experience life on the property, and business and community groups are planning events to celebrate the food we all enjoy. .
With great interest from the food community, many activities and extensive programs are planned.
Key elements include 'Walk and Chat' in Ancient Macadamia Habitat at Inville, Art and Artisan Dinner, Degustation Long Lunch and Festival Day on the 1st Saturday of May 2023 .
Festive days are jam-packed with food. Jams and chutneys, cakes and scones, fruits and vegetables, meats and cheeses will showcase the region.
The main stage is packed with cooking competitions, demonstrations and engaging educational speakers.
Parker said festivals are about the people who produce and prepare our food.
"While other food events rely on foreign celebrities, we believe that the true celebrities are the people who grow, produce and prepare our food in our communities.
"That is why we invite our visitors to meet them, learn from them, understand and appreciate what is involved in putting food on the table."
Companies that have already committed to GourMay include Kandanga Farm Store, Bunya Grove, Lotza Limes, Kenilworth Dairies, Mary Valley Small Goods, Mary Valley Country Harvest, Mary Valley Rattler and Food and Agriculture Network (FAN). I have.
Tickets for the festival on November 5th are $35. Reserved bit.ly/3MnCt9c