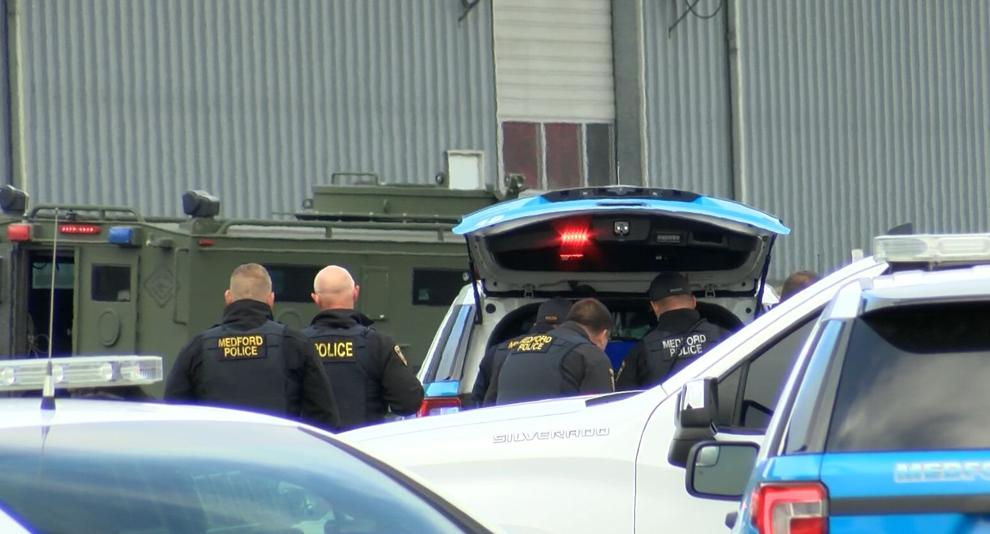 MEDFORD, Ore. — The Medford Police Department says a standoff suspect is in custody.
Police negotiated this afternoon with an armed man at a warehouse near Brian Way and Lars Way, about a mile west of Rogue Valley Mall and north of Rossenley Drive and North Ross Lane. .
The Medford Police Department (MPD) called the standoff situation " ."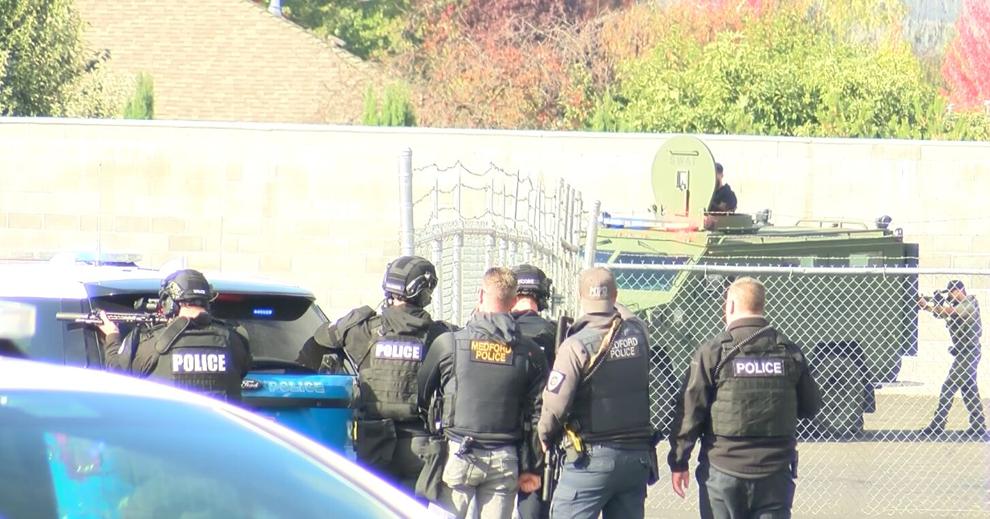 At 7:20 am today, there were reports of a possible stolen vehicle on Crater Lake Avenue and Jackson Street, with the suspect armed with a handgun. The MPD said the suspect gave false information to officers when officers spotted the vehicle and stopped traffic in the parking lot of Walgreen's on West Main Street, and when a second officer arrived, the suspect was arrested. He said he crashed into a police car and fled.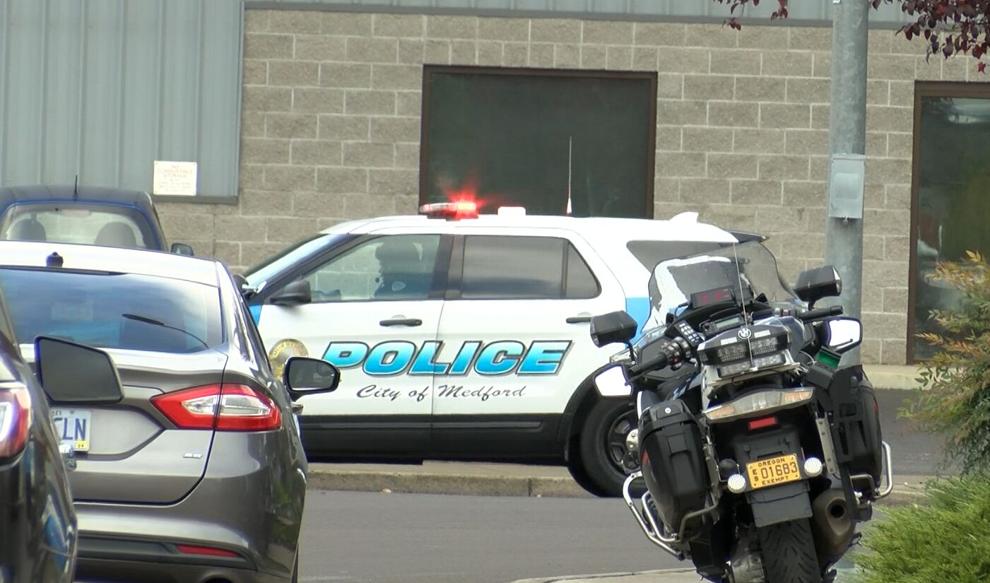 The MPD said the suspect crashed a car on North Ross Lane and Rossanley Drive and then walked into an industrial park two blocks north of Lars Way and Brian Way.
Witnesses saw the suspect enter the warehouse building through the front door, according to MPD, and MPD immediately surrounded the building and sealed it off, confirming no employees were in the building.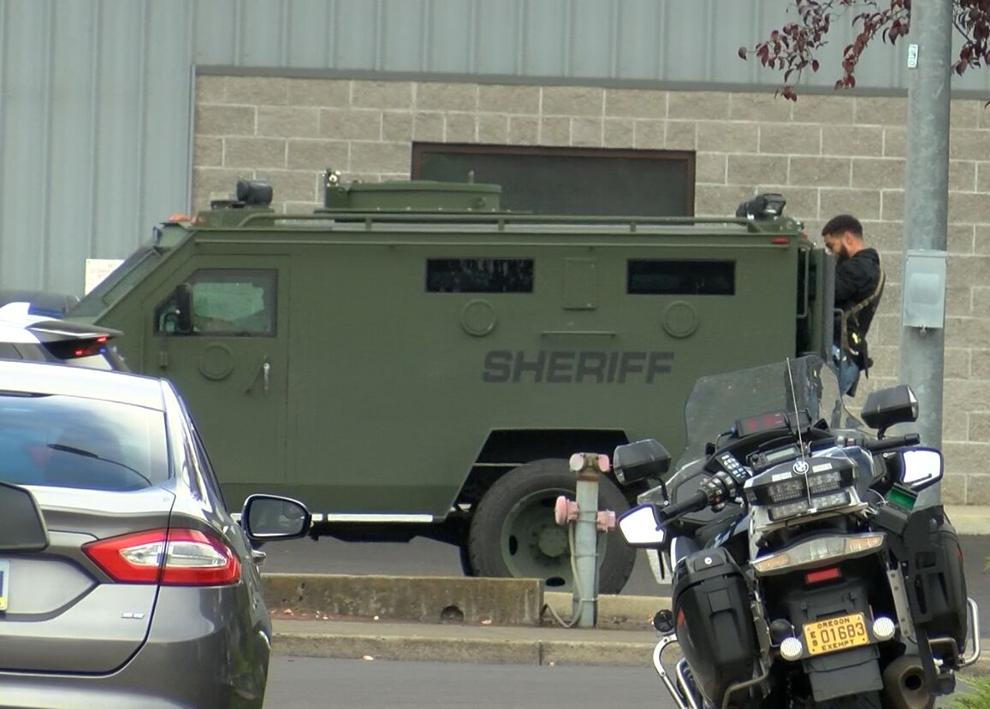 The MPD said the suspect has an outstanding felony warrant, including parole violations from Ohio and a weapons offense in California, saying, "This information and reports that he was armed led MPD SWAT to deploy In addition, drone teams, K-9's, and crisis negotiation teams responded to the scene."
A SWAT team entered the warehouse, encountered the suspect who opened fire, and went deeper into the warehouse, according to the MPD, at which point no one was injured. A SWAT team exited the warehouse, and while the SWAT was assessing the surroundings, "the suspect opened the side door and fired more before returning to the warehouse," it says.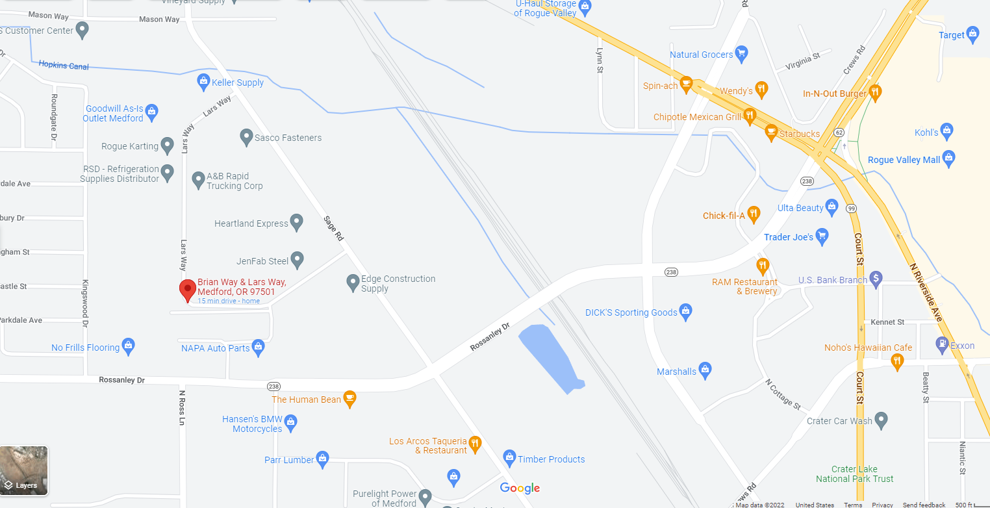 Crisis negotiators contacted armed suspects to safely resolve the incident, stating that "all steps have been taken to ensure the safety of the public, all officers at the scene, and the suspects." I'm here.
MPD was assisted by the Jackson County Sheriff's Office, the Oregon State Police, and the Central Point Police Department.
NewsWatch 12 has reporters on standoffs and will be live reporting on NewsWatch 12 at 4pm, 5pm and 6pm.
"We would like to thank everyone for their cooperation and patience during this ongoing incident," MPD said.
Follow @KDRV12 on Facebook, @KDRV Follow us on Twitter for the latest news, sports and weather in Southern Oregon and Northern California.