news | | feature | | preview | | event
John Posada
First Published: October 21, 2022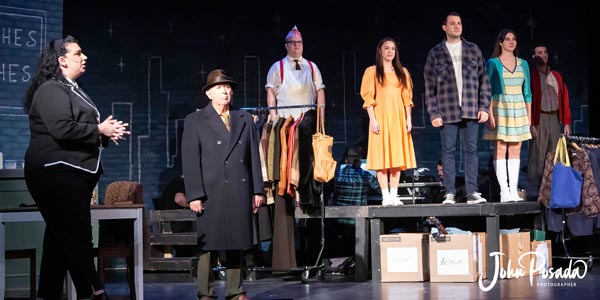 (Fairlawn, NJ) — Old library theater are announcing fly into the night It takes place over two weekends, October 21-23 and October 28-30. This is a new musical about a prophecy beyond the stars. Lots of music but not much light. Photographer John Posada was taking pictures.
In this dark and comical rock fable, the monotonous life of a melancholy sandwich maker is crossed by two charming sisters. A sweeping ode to young love, set against the backdrop of the Northeast blackout in 1965. fly into the night is a story of finding hope and finding a way out in a world shrouded in darkness.
fly into the night Conceived by Kim Rosenstock and written by Will Connolly, Michael Mitnick and Kim Rosenstock.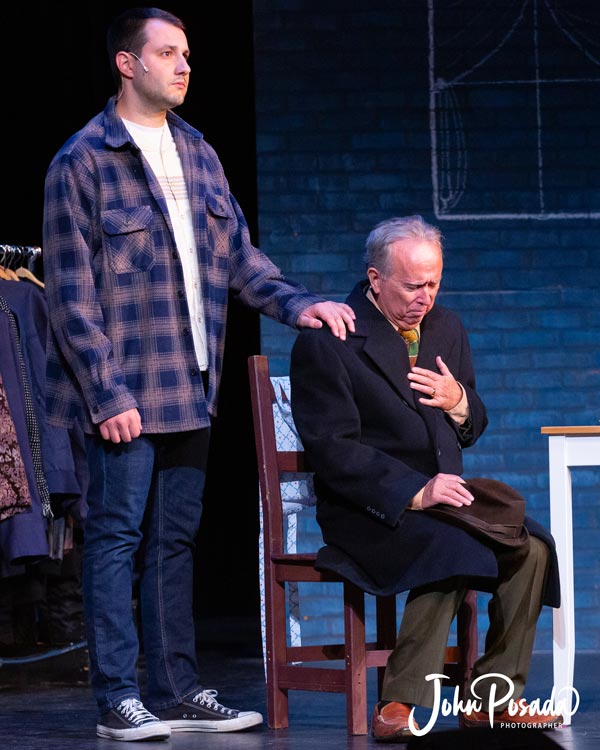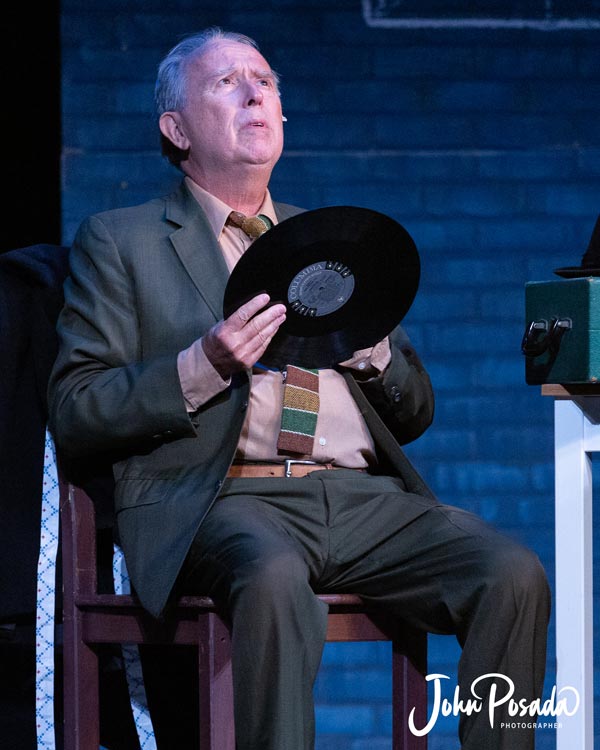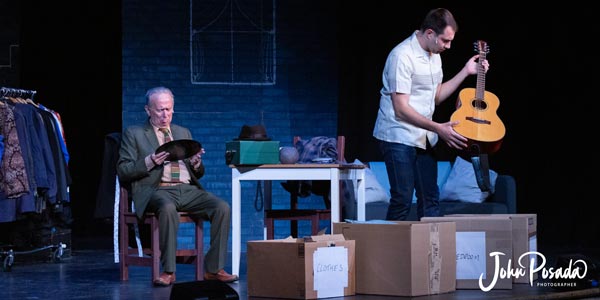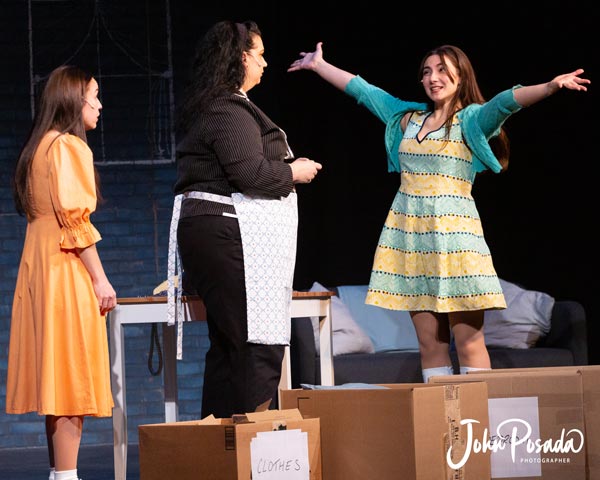 Performances will take place on Fridays, October 21st and 28th at 8pm. Saturday 22nd and 29th October at 8pm. Sunday, October 23rd and 30th at 2:00 pm.
ticket is available for purchase online. The Old Library Theater is located at 10-10 20th Street in Fairlawn, New Jersey.
Click here to advertise on the New Jersey stage for $50-$100 per month.
---
The cast includes Lauren M. Groff-Tizza (narrator), Dan Malloy (Harold L. Macram), Bob Russell (Mr. Macram), Diane Saveli (Daphne), Ally Aquafredda (Miriam), Joe Christianson (Crumble), Gabriel Weiss (Joey Storms).
Directed by Alan Van Antwerp, music by Jack Bender. Megan Ferentinos is an assistant director and choreographer. The costume designer is Dan Schultz. Produced by Brendan Joel Bartlett and Amy Kurfist.
Here are some pictures of the work in progress.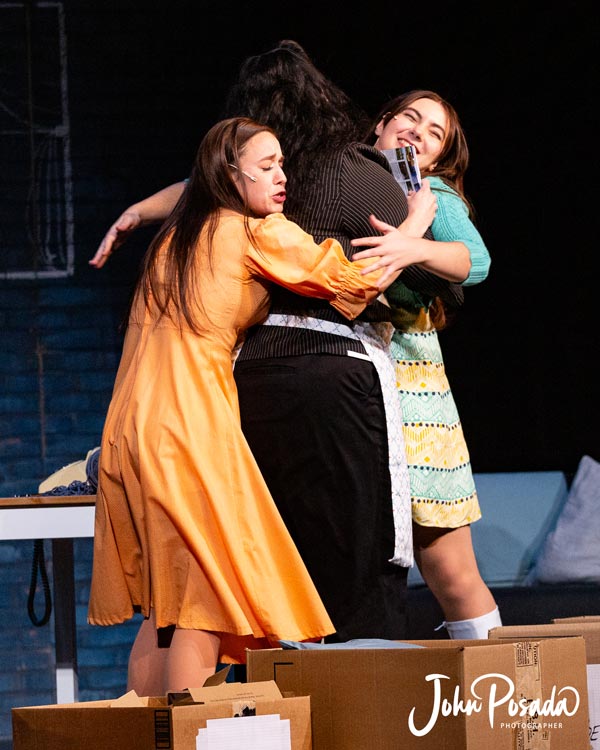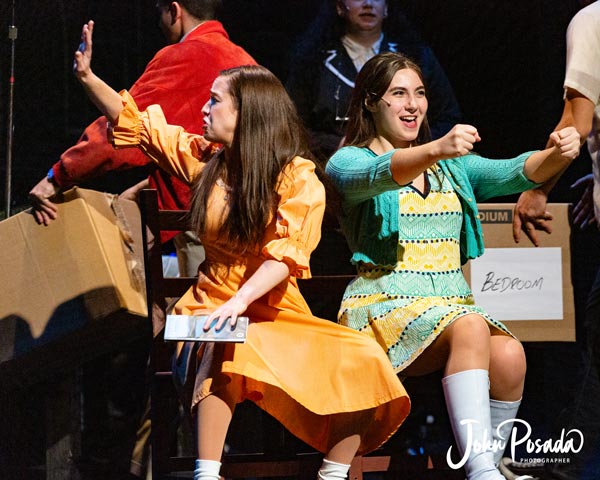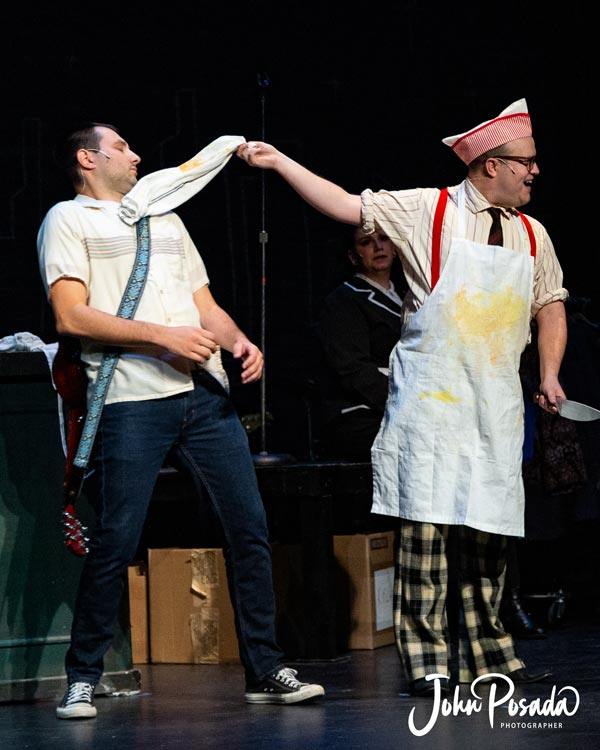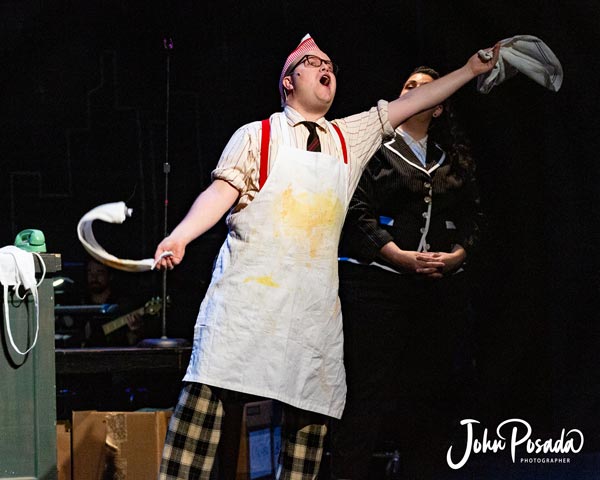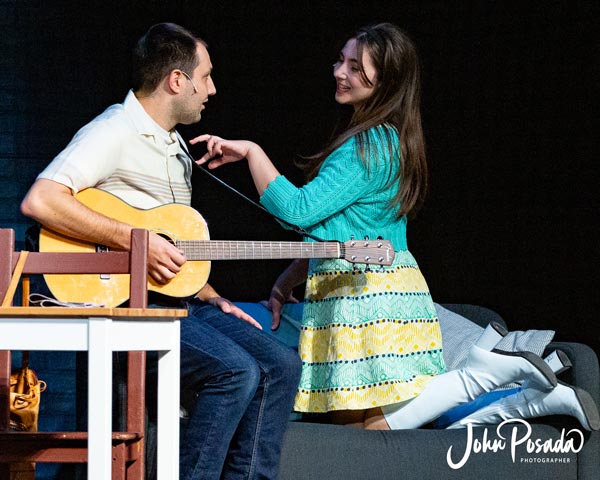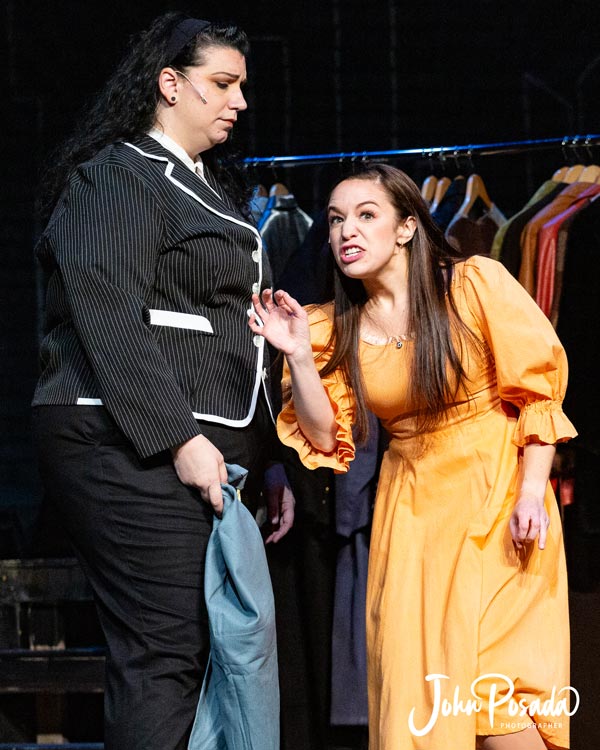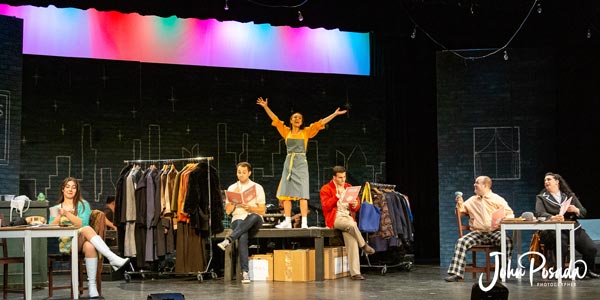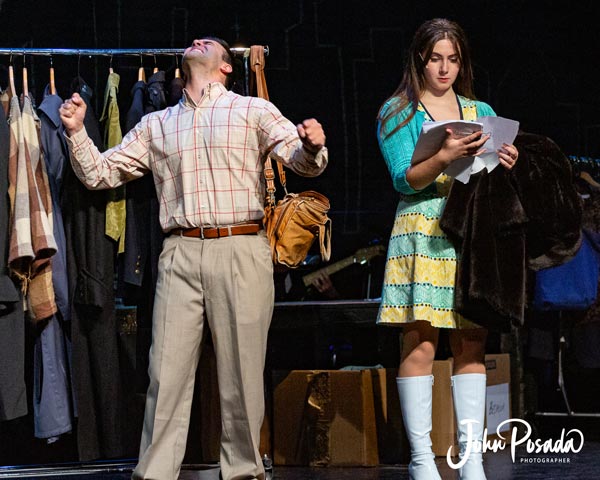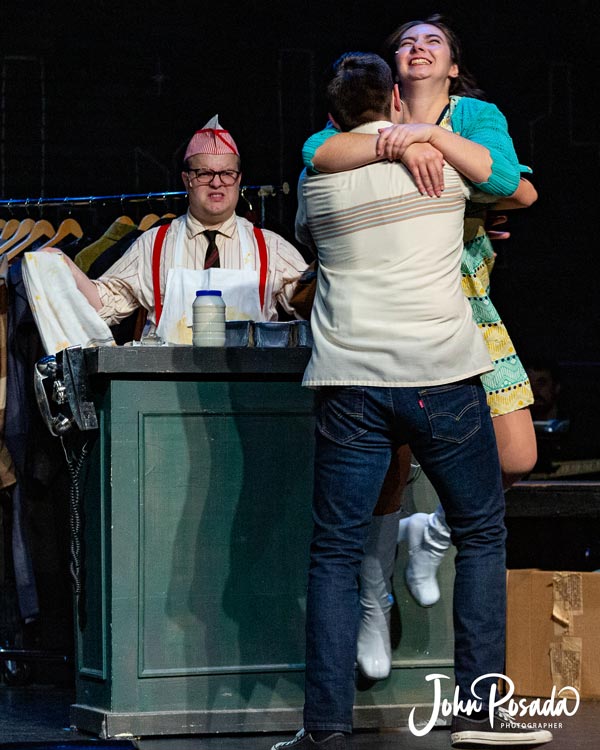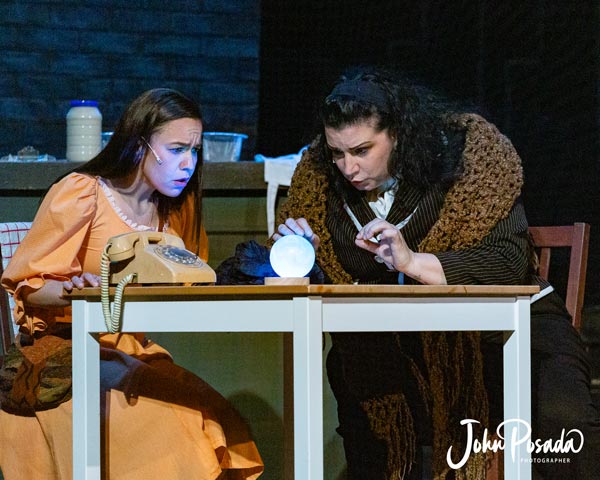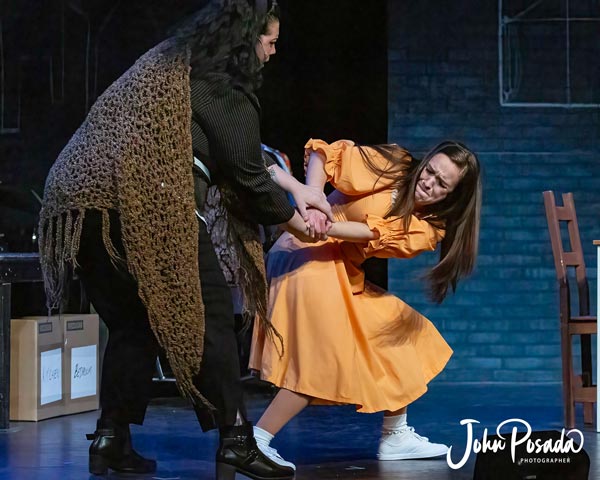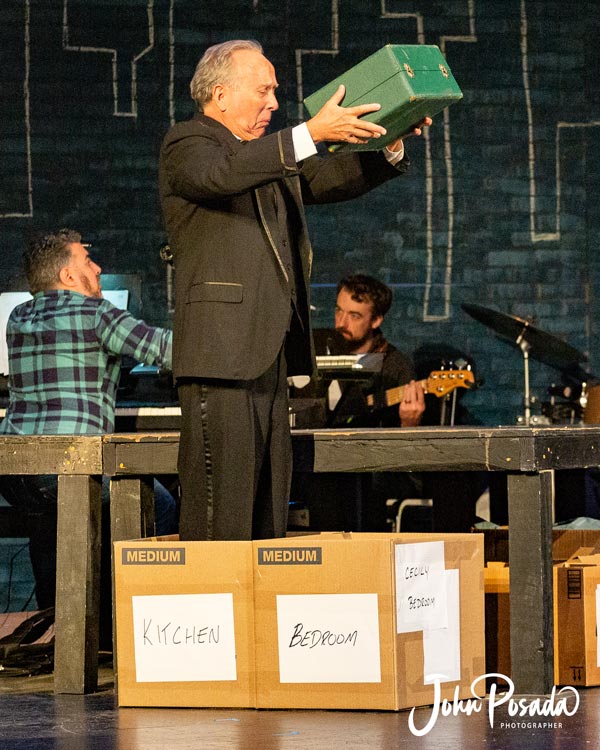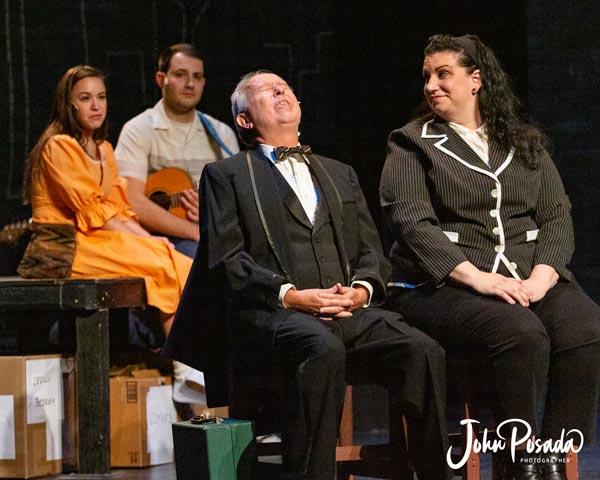 Old Library Theater (OLT)A resident theater company of the Fair Lawn Recreation Department, is a community theater organization located in Bergen County, New Jersey. We would like to acknowledge that we are in the traditional territory of the Lenape people, the indigenous people of the Northeast Woodlands.
The Old Library Theater was started in Fair Lawn in 1967 by a handful of dreamers who wanted to bring the joy of a theatrical performance to everyone. The original theater was on River Road, but the company moved in 2006 to the George Frey Performing Arts Center at the Fair Lawn Community Center. .
John Posada I am a New Jersey based photographer who specializes in live theater and music performance. For over ten years, John has been photographing live music his events. There, he mastered the art of timing and capturing fast-moving action in challenging lighting conditions to capture the perfect moment to tell a story in one image. Currently, John is filming more than 30 different theater productions. click here For John's website.