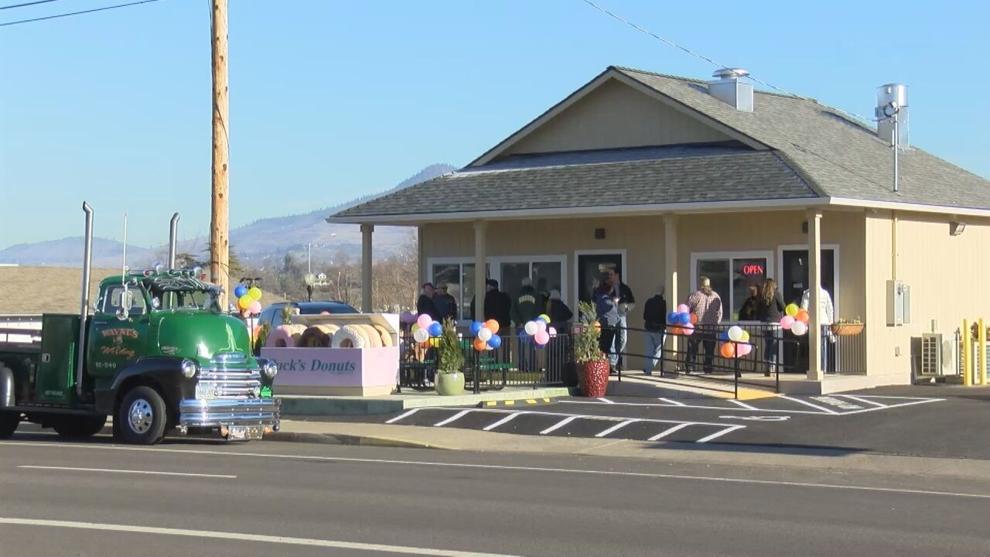 PHOENIX, Oregon – After a devastating day in Phoenix and the Talent Area in September 2020, the Pucks Donuts shop is open again.
The Almeda fire destroyed thousands of homes and businesses. The shop he opened at 6am on January 24th. The Phoenix and Talent communities lined up for the chance to taste the sweaty treats they missed.
Tabitha Lambert, a customer of eight years, said it's nice to see the store come back after being devastated.
"When I heard they were opening," says Lambert. "I had to put on a jacket over my pajamas and come in the car for some donuts with hope. I even came for some donuts."
The donut shop made a Facebook post on January 21, announcing to the community its plans to reopen. The post states:
"We would like to confirm great news to our faraway Facebook fans, followers and family.After over two years of rebuilding our donut shop due to the Almeda fire, we are ready for our soft opening. Come and celebrate with us. Let's go!"
Phoenix resident Marshall Foltz said he's been coming to the store since it opened.
"I've been waiting since they burned down because there's nowhere else I can get a decent donut," Foltz says.
By the afternoon's rise, the store had sold out more donuts.
"Wow guys! Thank you for your love and support.
You did it! It's sold out for now. Donuts are added after about an hour. see you next time! "
The donut shop has been rebuilt on the same site that once burned down at 109 S Main Street in Phoenix.
Lambert said the community misses the local businesses and staff.
"I think everyone just learned to love donuts," Lambert says.
Pax Donut Shop is back to normal business hours.