Rockford (WREX) — Sun, crisp winds and the 70s take over, with possible rain late Sunday.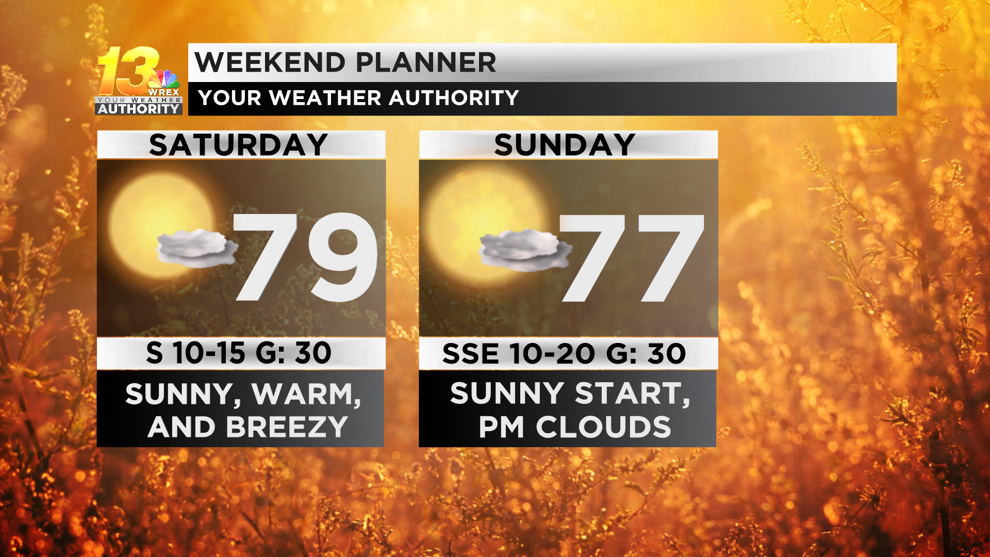 The rest of Friday will be dry and windy as temperatures drop from the mid-seventies. Overnight lows will drop into the low 50s for him tonight, turning to clear skies.
Saturday brings a return of sunshine and very warm temperatures. Some flirt with the late 80s. Refreshing winds are also expected, with winds blowing from the south at nearly 30 mph.
A similar situation will be seen on Sunday, with temperatures one to two degrees cooler. Rain showers are possible by late Sunday night, as it will be sunny for most of the day.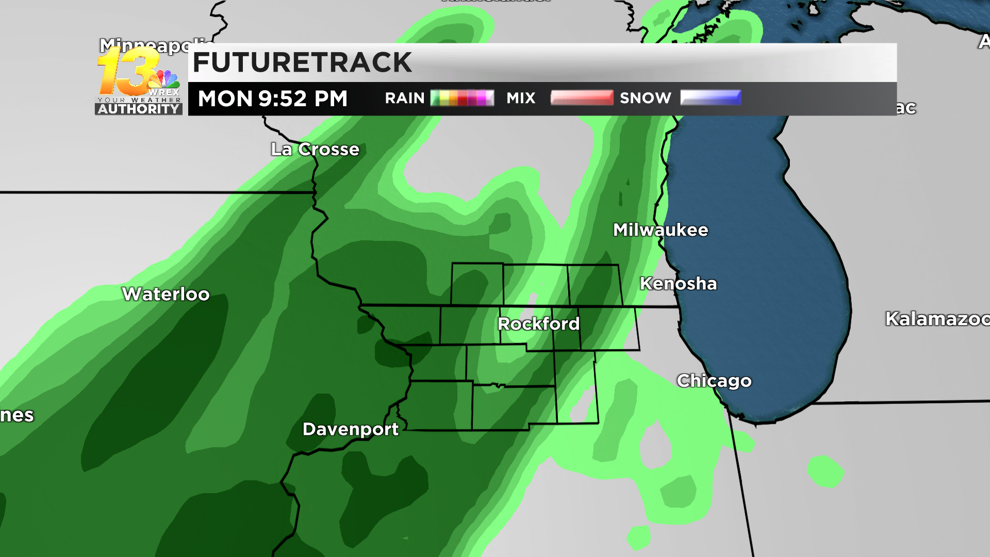 We'll keep the 70's until Monday as the chance of rain remains. For now, Monday will remain dry for most of the day, with a chance of showers late into the evening.
These showers continue Tuesday, with a chance of persistent rain. More scattered showers are possible early Wednesday morning.
Along with the chance of rain, temperatures will also begin to drop. By Tuesday, the afternoon high will struggle to reach his early 60s and the rest of the week he will be in his 50s.