I like the texture, so just the thought of eating takoyaki with clenched teeth makes me hungry.
If you've never had takoyaki, it's a ball-shaped Japanese snack made from wheat flour and flour batter, cooked in a molded pan to create a spherical shape. and topped with pickled ginger.
These delicious spheres are brushed with Worcestershire sauce and takoyaki sauce, which tastes similar to mayonnaise.
Traditionally, it is sprinkled with green laver, dried seaweed, and bonito flakes. Crispy, crunchy, saucy and creamy!
If you're craving takoyaki, head to Takoyaki 8 in the Micronesia Mall food court. By the way, the name Takoyaki 8 comes from the fact that the octopus has eight limbs.
At Takoyaki 8, you can choose from 7 types of takoyaki. The types are the above standard, sriracha mayo, curry, mentaiko mayo (mentaiko mixed with mayonnaise), black pepper and cheese, green onion mayo (with green onions), spam and cheese.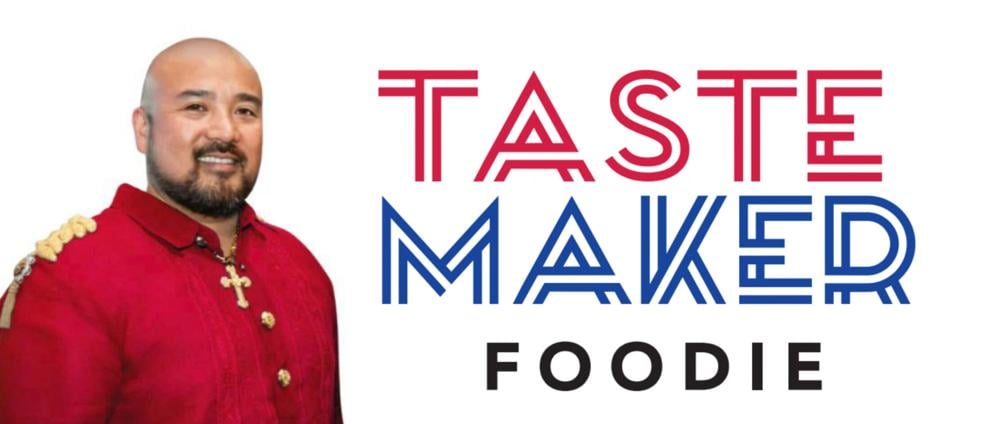 I've heard new flavors are on the horizon, but they're not ready to announce them yet.
If you order 8, you can choose the half and half option to choose from 2 flavors for $8.50.
The freshly baked hot batter melts in your mouth, and you can enjoy the crunchy yet soft cubed octopus.
Depending on the sauce you choose, it should add more flavor and intertwine beautifully. So far, I've eaten classic curry, pollack roe mayonnaise, and green onion mayo.
They were all delicious, but I like the mentaiko mayo the best. I really like the creamy, fragrant, slightly fishy flavor.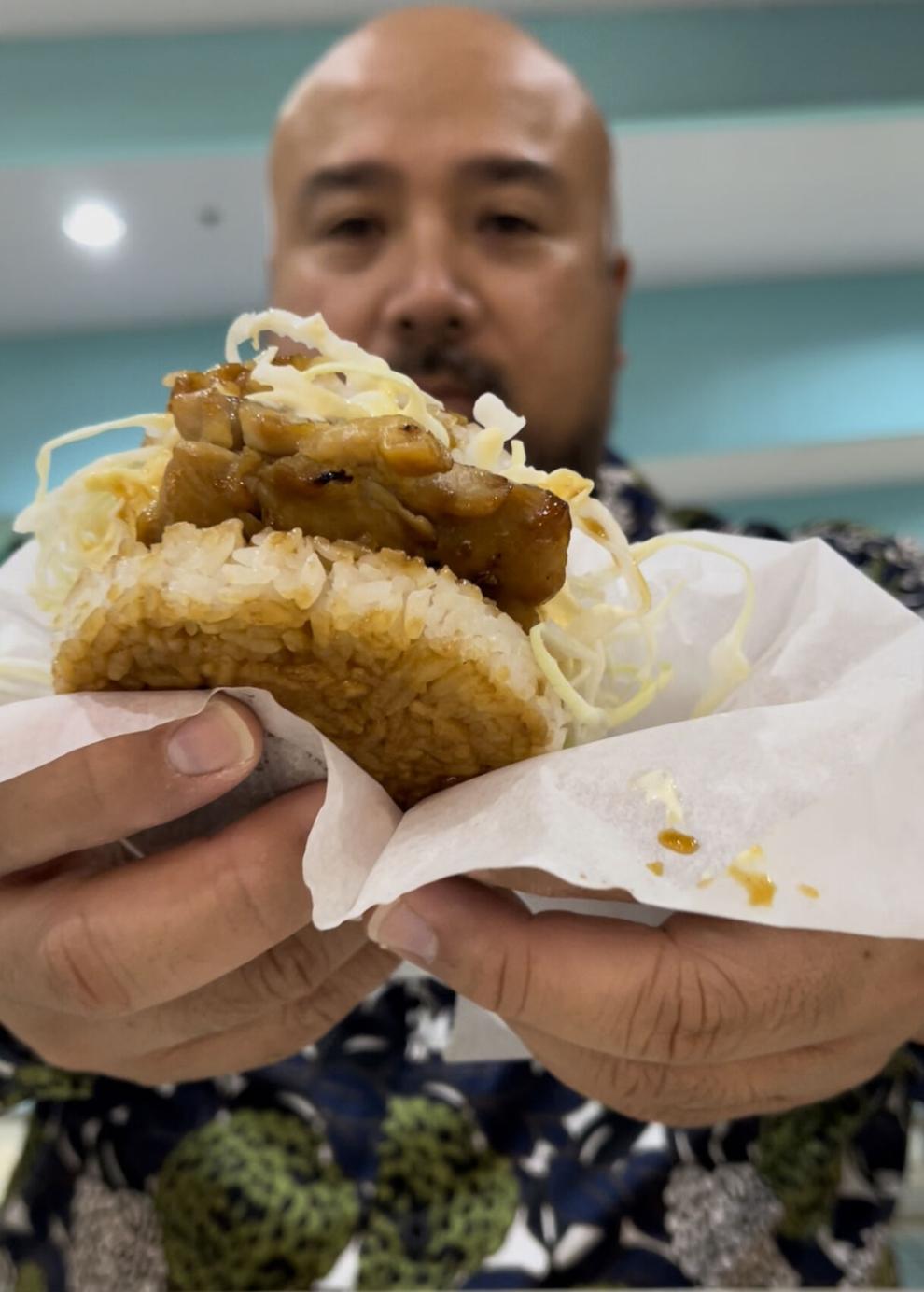 For those who don't like takoyaki, they also offer a yakitori rice bowl with yakitori sauce, rice, scallions and pickled ginger for $9.50.
You can add Japanese mayo for an extra $1 and mentaiko or sriracha mayo for an extra $1.50.
I personally like mentaiko, so I often eat mentaiko mayo! The piping hot yakitori bowl is especially satisfying for Japanese food fans.
For those with a large appetite, I personally think it's a satisfying amount.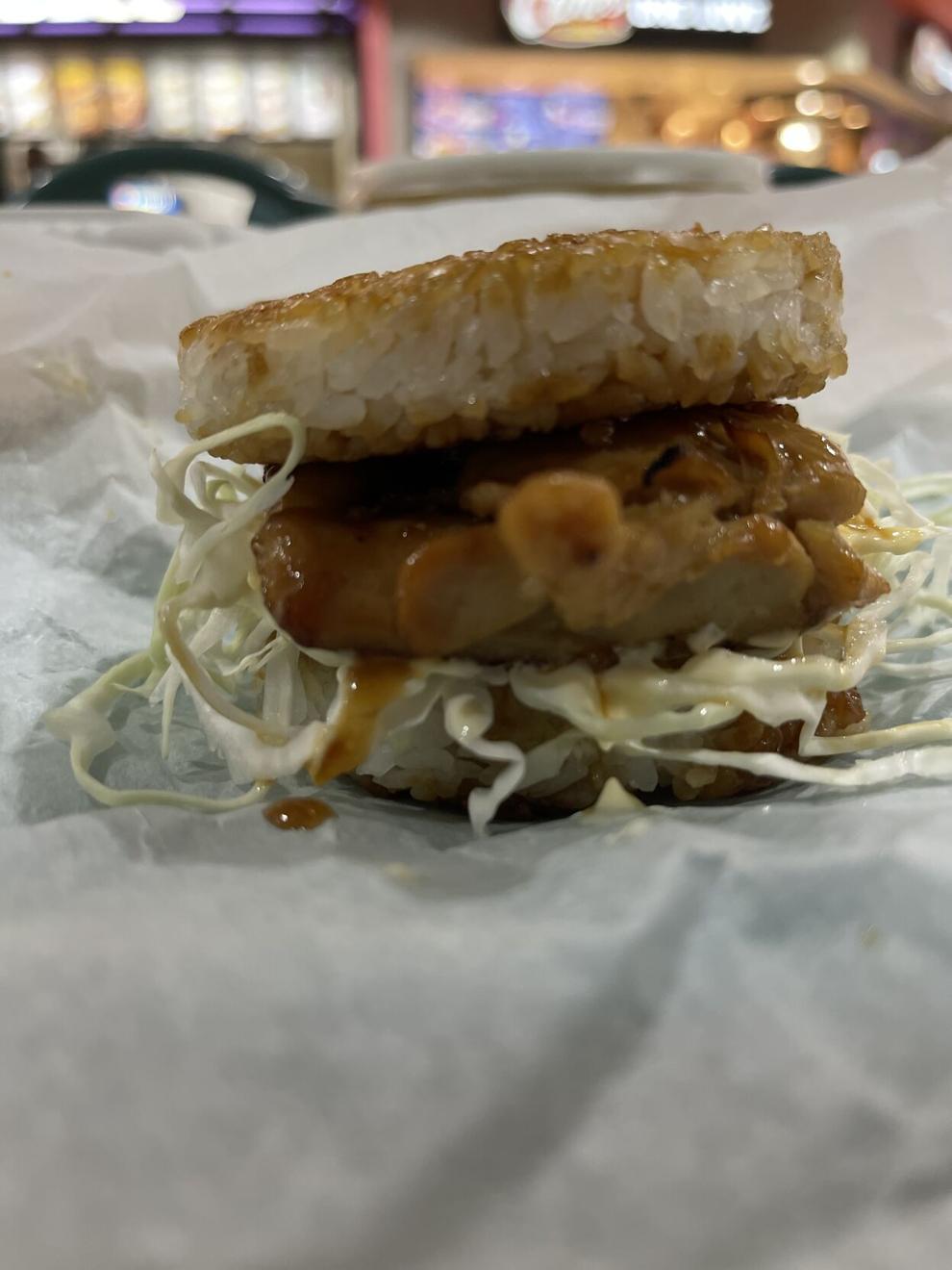 Yakitori rice burger is new for $5.50. Only a limited number are available each day. It's served with grilled chicken, sliced ​​cabbage, and crispy rice buns with mayonnaise.
In terms of taste, you can have the same experience as a yakitori-don, except for the convenience of eating it like a hamburger. No tools required. Just unwrap and chew!
Spam musubi is layered with spam, egg, rice, grilled seaweed, and dried bonito seasoning. $5.50 for two.
As with rice burgers, the number is limited every day, so if you like rice balls, we recommend going early to confirm your order.
I don't get excited about musubi, but the musubi flavor combination in Takoyaki 8 was pleasant enough for me to make a note of.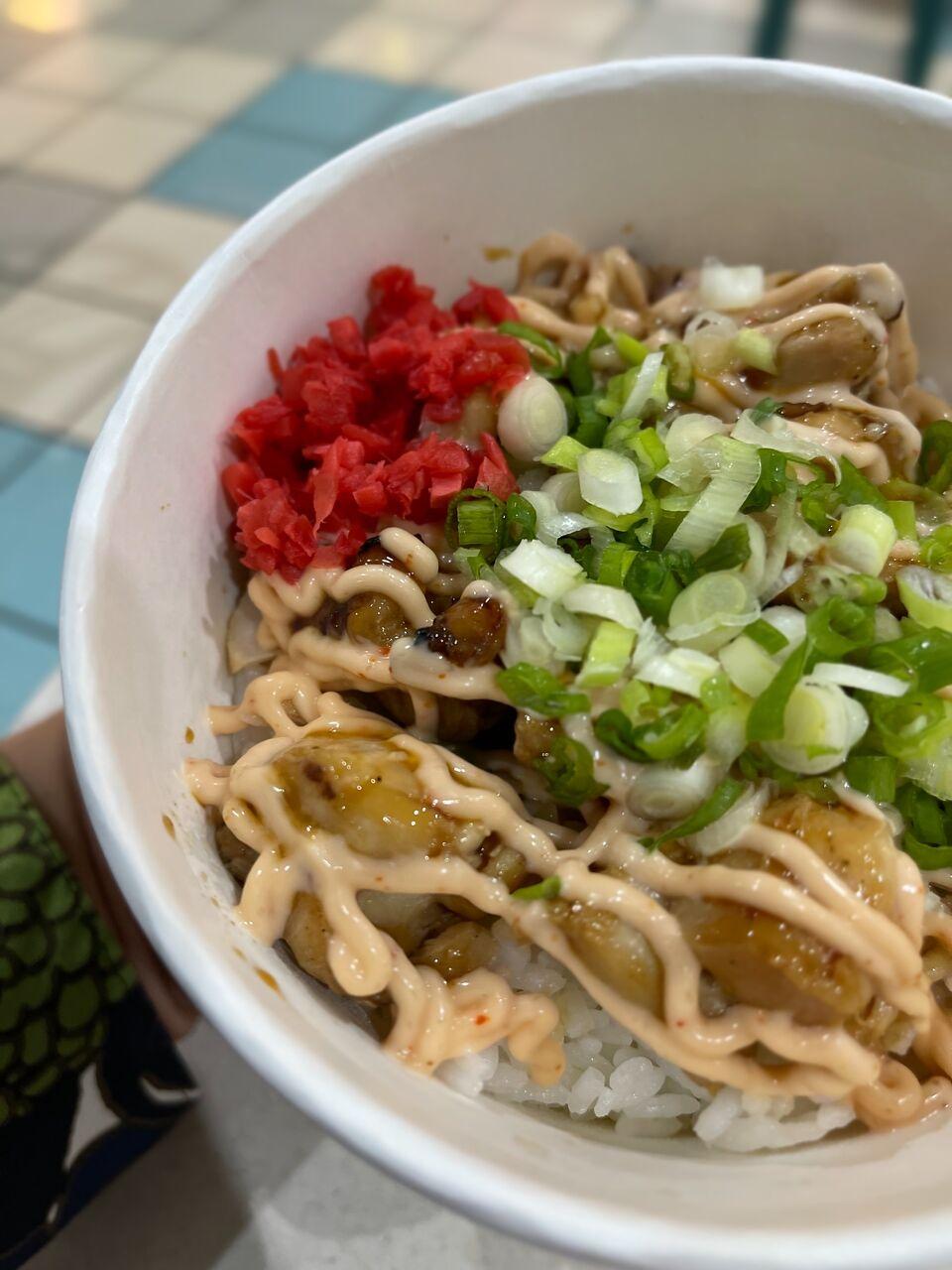 Did you know you can also order party platters for larger gatherings? Takoyaki and yakitori platters range from $36 to $60.
Orders must be received by 12:00pm for same day pick-up by 6:00pm The restaurant is open daily from 11:00am to 8:00pm and accepts credit cards. Call 671-647-0460.
Let us know what you think of the items we just reviewed and what you should try next! See you soon!
Norman Analista is the founder of the clothing brand Analista & Co. He knows nothing in the kitchen, but has developed a definitive palate limited to only the most daring flavors. Similar to his courageous approach to apparel design. Check out the video versions of his food adventures on Instagram and his TikToks: @designereatsguam and @tastemaker671 or Facebook: Designer.Eats.Guam.