Rockford (WREX) — We started the week in unseasonably cold conditions and ended the week in unseasonably warm conditions. The next few days are marked by sunny skies and warm temperatures.
Day before:
Temperatures are rising this morning, but it's still chilly in the high 20s to low 30s and mostly cloudy. Gradual clear skies throughout the day, mostly clear skies, with temperatures in the high 50s to low 60s.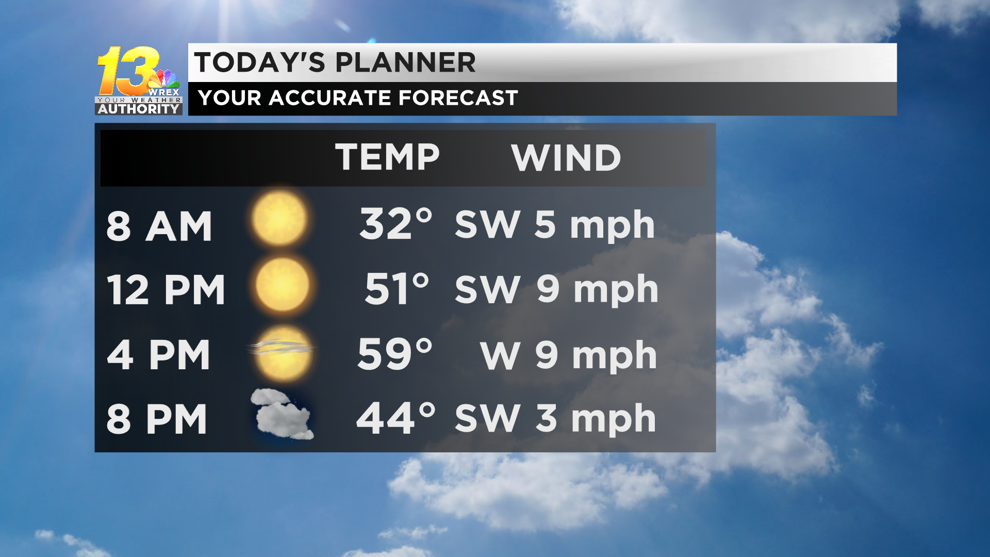 Tonight, temperatures are expected to drop back into the mid-30s and mostly clear skies.Warmer weather continues into Friday and weekend
weekend:
On Friday, temperatures will rise by 15 to 20 degrees, hitting the low to mid 70s, with wall-to-wall sunshine and a refreshing southwesterly breeze.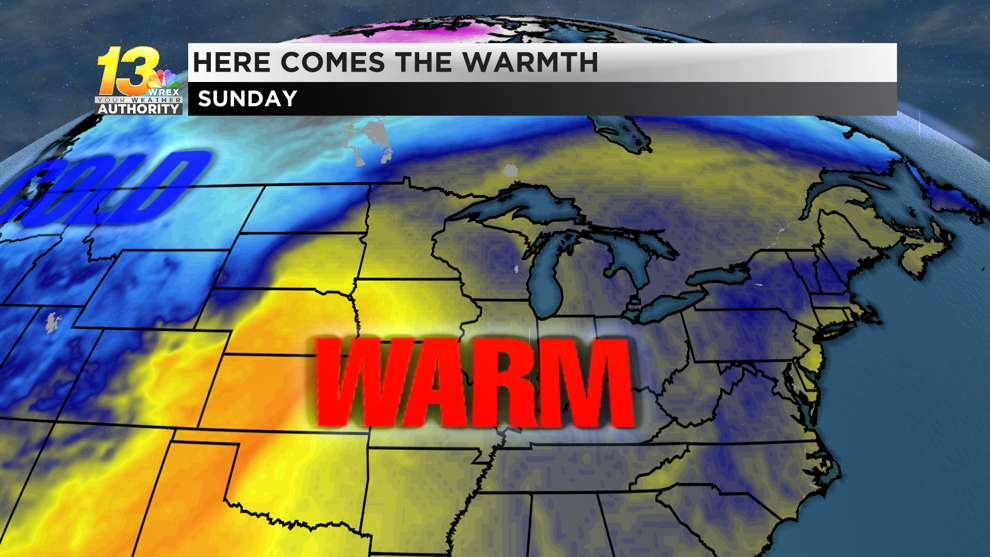 Warm weather continues through the weekend, with temperatures reaching the mid-70s on Saturday and Sunday. Get outside and enjoy the late-summer-like conditions.
Next week: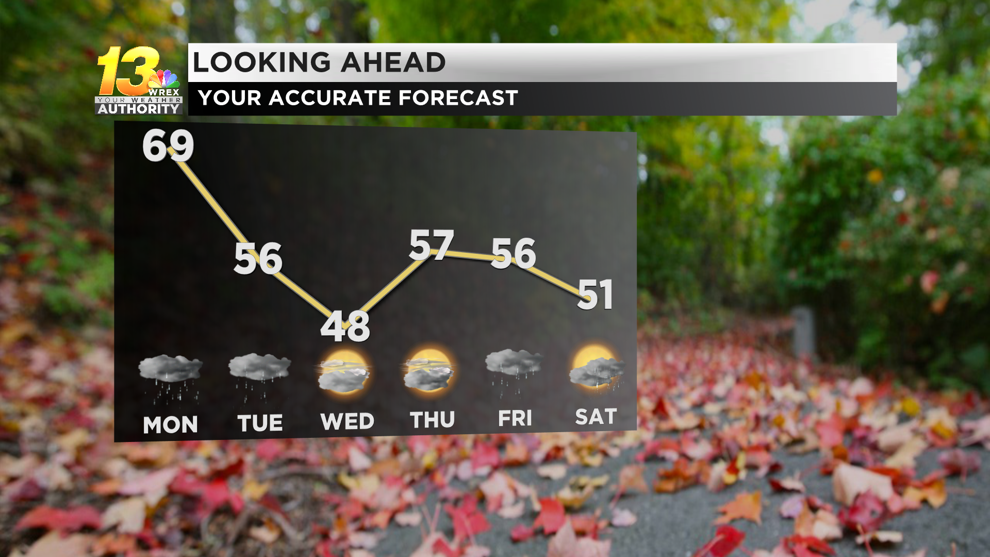 Sunday will likely see more clouds than the sun as the next weather pattern shifts to the region. A cold front moves into the area, bringing rain and possible thunder on Monday and Tuesday. Temperatures will return to the high 50s over the next week.