Casey Shu
With the early application deadline approaching, I realize that a quarter of my senior year is already over. She will soon graduate and leave her family.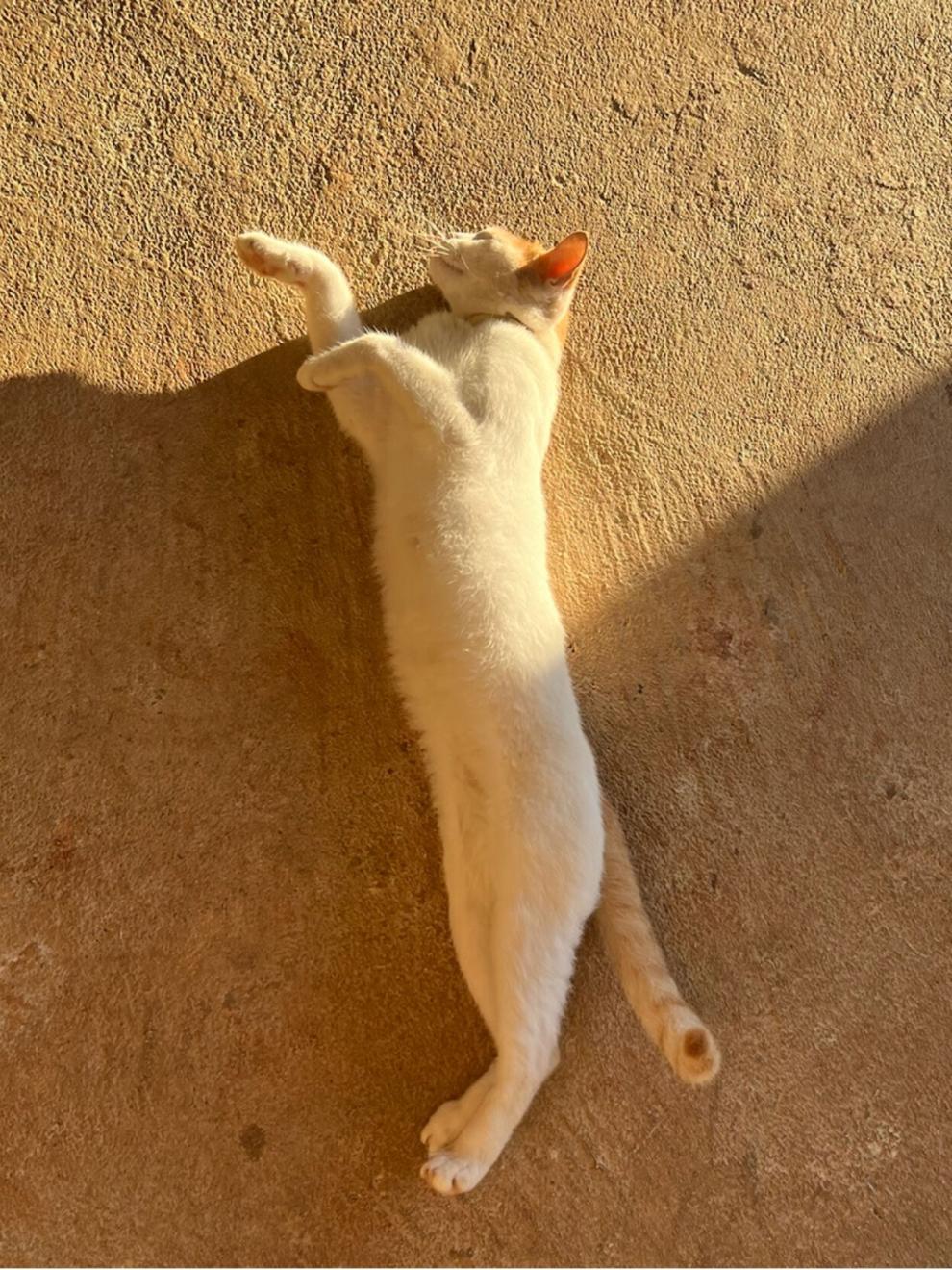 Especially since I am an only child, I will definitely miss the feeling of being with them. Of course, we can't forget Emi the cat, who has become part of our family over the years.
Father finds Emi near the dumpster at the construction site and decides to take her home. She was very weak at first and afraid of human interaction, but over the years she has grown into a healthy and very affectionate cat.
I wish I could take her to college, but that's probably unlikely. While sad at the thought of leaving her loved ones, at the same time excited about new beginnings and seeing what the future holds for her.
Eliana Cuevas
I had a great experience working with Todu Guam at a school assembly. There were three performances, one with our school's dance troupe, another with a group of three local singers, and the final performance by Baba B.
During the performance, there were a few students who stepped forward and started dancing to the music. Then other people started joining in and dancing along!
It was so much fun to see everyone living the moment. My favorite part was when people turned on their cell phone flashlights and started shaking to the music.
The loud cheers made my ears hurt, but I enjoyed the music and the atmosphere! This was definitely an experience worth remembering.
Gemelin Borusione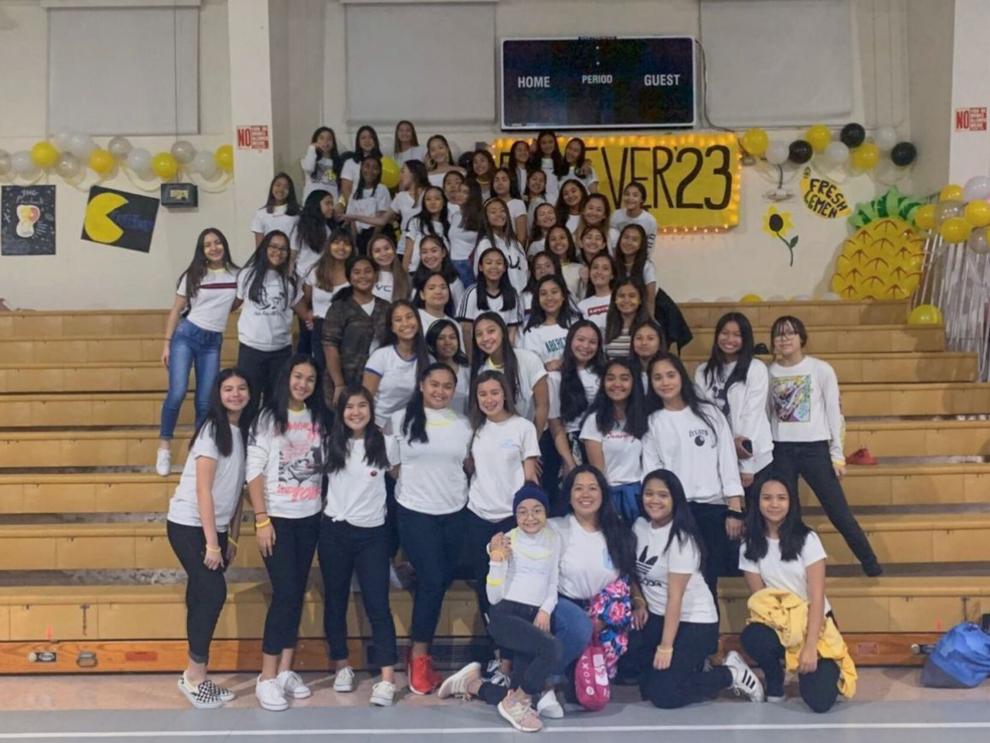 I feel like I missed out on a lot of normal high school life because of the new coronavirus. The last time my school did some kind of school tradition was in my freshman year. Now my school is reviving one of those traditions: the wiener roast.
The Wiener Roast was one of those must go if you want to experience the full so called "Academy High School Experience".
It's basically an opportunity to bond between classes. It consists of an evening filled with fun games, musical performances and delicious food. Typically, towards the end of the night, everyone would gather around a makeshift fire pit to roast marshmallows for s'mores and eat cafeteria-made hot dogs.
But this year, we decided to make this year's Wiener Roast extra special by adding a song and dance contest for each grade level to help prepare the younger students for Songfest, another great school tradition. Did.
As seniors, we feel extra pressure to do well and win this part of the event.
Over the past three years, we have been robbed of so much due to things beyond our control. This performance is one that we can control and call our own, so we really want to win. But even if it's not, I'm happy with the wiener roast.
Sophia Espardon
I've been looking forward to this moment my whole life: Senpai's photo. From kindergarten through his 11th grade, one photo of my school created another disastrous mess. But it's finally time to take a picture of the seniors with 17-Minute Photo.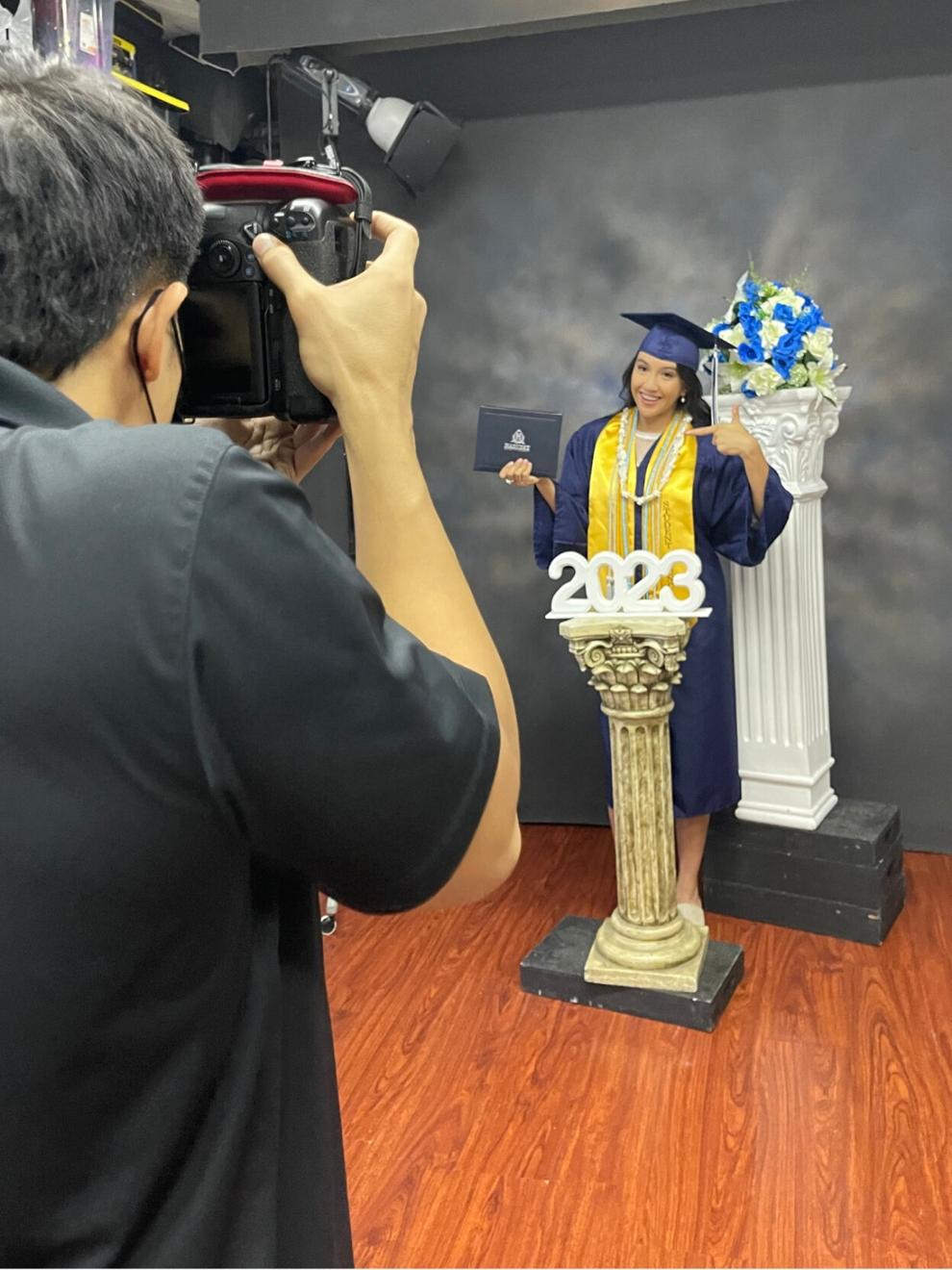 My mother and I scrambled to charm me beforehand. I had my eyelash extensions and nails done. I went to a deep hair and makeup salon.
My reflection in the mirror became an almost indistinguishable person. The photo shoot itself was short compared to the time it took to prepare. Changing poses to the left and right, and smiling all the time makes my mouth hurt.
I could see my parents and sister shining and shedding tears in the background as I proudly held my diploma while the photographer took the picture.
The longest part of senior photography is choosing which photos to print. Being an indecisive person, it was difficult for me to choose just three from the many photos I took.
I can't believe the picture of me in my hat and gown is lying in front of me right now. High school started in full swing.
Justin Shu
On October 19th, St. John's School held its first pep rally since the pandemic began. To celebrate the end of the first quarter, the successful sports teams and various bands, the Tecroozik band played "We are the Champions" with me on drums.
It was my first time playing the drums in front of an audience and it was a lot of fun. The whole school was singing from the heart and it was great to see everyone having a good time together.
Senior year was about trying all kinds of new things for me, and playing drums was on my to-do list before graduating. I'm really looking forward to it!
Miwa Gudmunsen
Today was my first handbell practice of the year. I have been playing handbells in my school's handbell choir since fifth grade.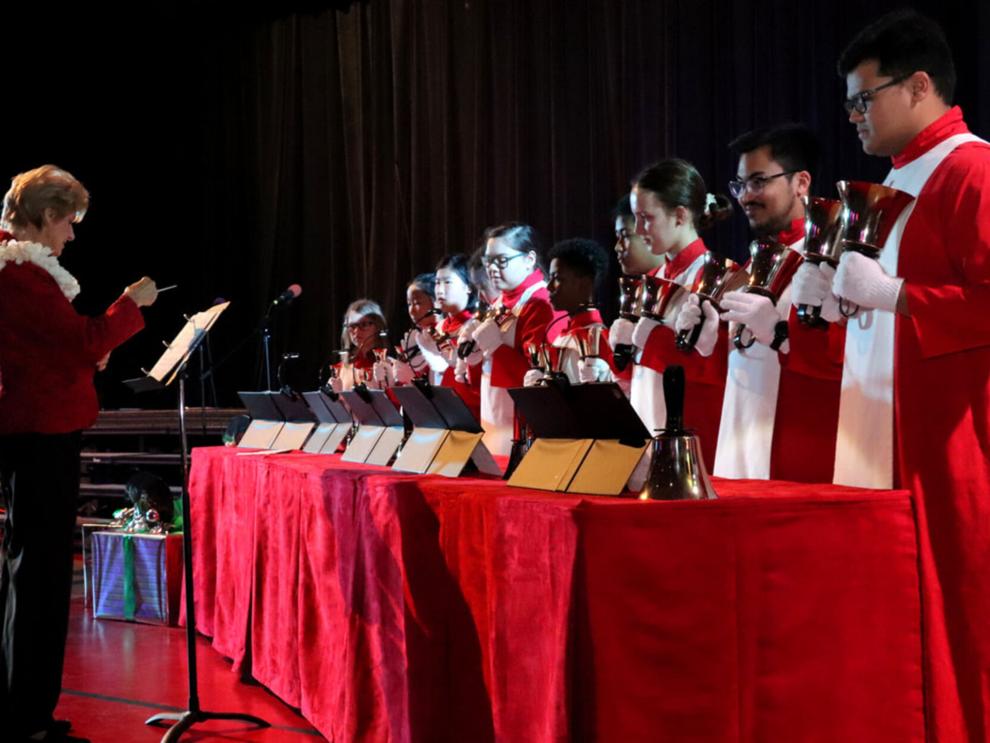 When I was a kid, there was always a handbell choir playing in the chapel service at school, and I was fascinated by the music. I had an out of body experience listening to the bell ringing and it made me want to cry. The purity of the sounds produced pierced my soul. This ultimately led to my decision to join the group.
I was able to make many good memories that year. My friends and I shared snacks before handbell practice and kept smiling the whole time we played together.
There are currently 6 girls in the handbell choir. Members range in age from 6th grade to 12th grade, but the sense of family support is still there. All choir members want to help each other improve their playing, and we always have a good time making music for each other.
I love playing handbells and I feel they shaped what I know about my family and what I know about supporting others. I hope to continue playing in a handbell choir after I graduate from school.